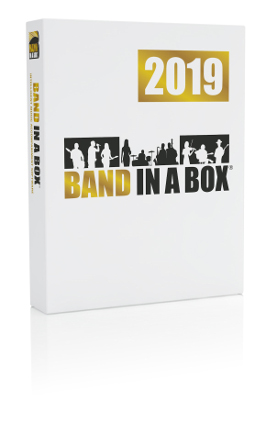 Systemkrav
Windows®: XP / Vista / 7 / 8 / 8.1 / 10 (32 och 64-bit)
Minimum 1GB RAM (2GB+ recommended)
Minimum 1.0 GHz processor (2GHz+ multicore recommended)
1GB free Hard Disk space for a minimal install (15GB+ recommended)

Pro RealCombos: ~15 GB
MegaPAK RealCombos: ~25 GB
Full UltraPAK when installed to internal hard drive: ~100 GB
(another ~80 GB is required for the installation files when downloading the UltraPAK)
Please Den UltraPAK och UltraPAK+ och Audiophile kräver ingen diskutrymme om de lanseras direkt från den externa hårddisken som lämnats.

1024x768 screen resolution (1360x768+ recommended)
DVD-ROM drive for shipped versions of the Pro or MegaPAK.
USB port for the UltrapAK, UltraPAK+ or Audiophile Edition.
PC Ljudkort eller MIDI modul
Internet connection recommended for activation and updates.
30 Dagar Pengar Tillbaka Garanti
Ovillkorlig 30-Dagar pengarna tillbaka garanti på alla produkter som köpts från PG Music Inc.
Kontakt Info
PG Music Inc.
29 Cadillac Ave Victoria BC Canada V8Z 1T3
Sales: 1-800-268-6272, 250-475-2874,
+ 800-4746-8742 *
Support: 1-866-983-2474, 250-475-2708,
+ 800-4746-8742 *
* Internationella Frisamtalstjänsten Service Visa koder
Distributörs
Sweden MIDI Music
Missionsvägen 75
167 33 BROMMA
Tel: 08-80 68 88
Organisationsnummer: 556292-8209
email:
Web: www.swedenmidimusic.se/