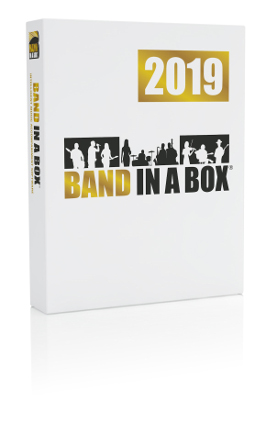 Requerimentos Mínimos de Sistema
Windows®: XP / Vista / 7 / 8 / 8.1 / 10 (32 ou 64-bit)
Minimum 1GB RAM (2GB+ recommended)
Minimum 1.0 GHz processor (2GHz+ multicore recommended)
1GB free Hard Disk space for a minimal install (15GB+ recommended)

Pro RealCombos: ~15 GB
MegaPAK RealCombos: ~25 GB
UltraPAK Completo quando instalado no disco rígido interno: ~120GB
As versões em Disco Rígido do UltraPAK ou UltraPAK+ não exigem espaço em disco, quando rodadas diretamente do disco onde são enviadas.

1024x768 screen resolution (1360x768+ recommended)
Drive de DVD para versões do MegaPAK ou Pro enviadas.
USB port for the UltraPAK, UltraPAK+ or Audiophile Edition.
Sistema MIDI (Interface MIDI/Sintetizador MIDI) ou placa de som no PC.
Internet connection recommended for activation and updates.
Garantia de Devolução do dinheiro em 30 Dias
30 Dias de Garantia Incondicional de Devolução de Pagamento na compra de qualquer um dos produtos da PG Music Inc.
Contato PG Music Inc.
PG Music Inc.
29 Cadillac Ave Victoria BC Canada V8Z 1T3
Sales: 1-800-268-6272, 250-475-2874,
+ 800-4746-8742 *
Support: 1-866-983-2474, 250-475-2708,
+ 800-4746-8742 *
* Serviço internacional Freephone Códigos vista