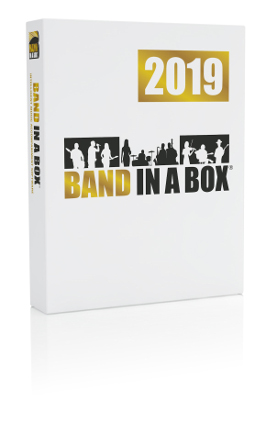 Système Requise
Windows®: XP / Vista / 7 / 8 / 8.1 / 10 (32 ou 64-bit)
Minimum 1GB RAM (2GB+ recommended)
Minimum 1.0 GHz processor (2GHz+ multicore recommended)
1GB free Hard Disk space for a minimal install (15GB+ recommended)

Pro RealCombos: ~15 GB
MegaPAK RealCombos: ~25 GB
UltraPlusPAK/EverythingPAK complet installé sur le disque dur interne: ~120 GB
Les versions sur disque dur de UltraPAK, UltraPAK+ ou Audiophile ne nécessitent pas d'espace disque si elles sont lancées directement depuis le disque dur externe qui vous a été fourni.

1024x768 screen resolution (1360x768+ recommended)
DVD-ROM drive for shipped versions of the Pro or MegaPAK.
USB port
Carte son ou module MIDI.
Internet connection recommended for activation and updates.
Garantie Remboursement 30-Jour
Garantie Remboursement 30-Jours sans conditions sur tous les produits achetés chez PG Music Inc.
Contacter PG Music Inc.
PG Music Inc.
29 Cadillac Ave Victoria BC Canada V8Z 1T3
Sales: 1-800-268-6272, 250-475-2874,
+ 800-4746-8742 *
Support: 1-866-983-2474, 250-475-2708,
+ 800-4746-8742 *
* Si téléphone international gratuit disponible. Codes d'accès internationaux
Distributeurs
IPE Music
20, rue Clément ADER
Z.A. Les Gloriets
85340 Olonne sur Mer
FRANCE
Phone: +33 (0)2 51 32 20 35
Fax: +33 (0)2 51 21 14 46
Contact: Web Form
Web: www.ipemusic.com