Band-in-a-Box® et RealBand 2018 PlusPAK
Mise à jour depuis
Band-in-a-Box® 2018

** Nécessite Band-in-a-Box® 2017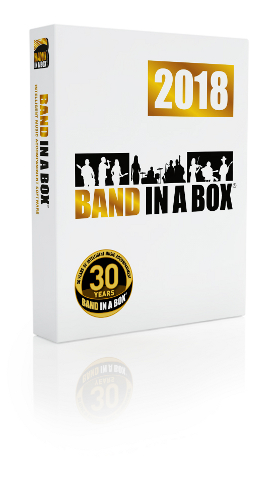 La 2018 PlusPAK include:
Band-in-a-Box® 2018
RealBand 2018
Tous 202 Nouvelles RealTracks instruments
(Sets 278-300).
The perfect upgrade if you currently have the Band-in-a-Box® 2017 UltraPlusPAK / EverythingPAK.
Nécessite Band-in-a-Box® 2017
Fourni sur 2 DVD, un téléchargement de ~11 GB ou sur une clé USB (avec un surcoût de 10$). Avec la livraison sur clé USB, nous avons inclus en tant que bonus, un porte-clés Band-in-a-Box®!